Outdoors living fabulously designer Michael Gotowala shows us here the versatility of modular rolling carts and outdoor Kitchen layouts suitable for any catering or outdoor eating event that any HOTEL, BANQUET or COUNTRY CLUB may host. With various door styles, colors and appliance configurations your host chefs and caterers are sure to love these OUTDOOR KITCHEN HOSPITALITY CARTS.
Equipped with the BEST known appliances in the OUTDOOR KITCHEN, culinary and Hospitality industry and wrapped with powder coated stainless steel.
The seemingly all durable carts can be moved around and combined with other carts to form outdoor modular kitchens for any event.
THE POSSIBILITIES ARE ENDLESS:
Call 1-855 GET OUTDOORS to get started today. Our design team will provide a complimentary visit to your site for best suited results.
MODULAR ROLLING CARTS can come equipped for OUTDOOR GRILLING, HIBACHI, PIZZA stations and more.
LOTS OF STORAGE options available.
The cabinetry stainless steel and powder coated with numerous door configurations come with a lifetime guarantee.
Stand alone bartending carts, ice stations, buffet drop in chillers, and beverage stations are a must for your next outdoor function.
For more information on how you can design the mobile outdoor kitchen stations go to THE OUTDOOR KITCHEN DESIGN STORE by PREFERRED PROPERTIES.
YOU TOO CAN ENTERTAIN OUTDOORS FABULOUSLY!
From OUTDOOR KITCHEN rolling carts
BAR/ BEVERAGE stations
Stand alone EVO HIBACHI
Stand alone BREAKFAST NOOKS
OUTDOOR BUFFET and salad carts
PIZZA OVEN MAKING STATIONS
OUTDOOR FURNITURE and Hospitality designer Michael Gotowala can make your outdoor space look and cater FABULOUSLY.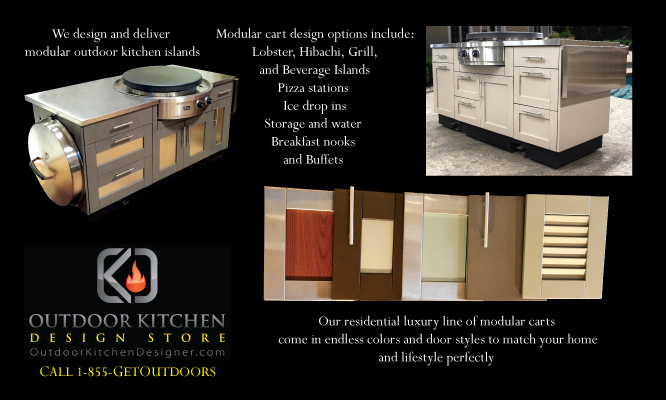 Our residential luxury line of outdoor kitchen island, Nemus colors and styles to match your home and lifestyle perfectly. Click here for more.
1-855-GET OUTDOORS
Outdoor Kitchen Designers | Outdoor Kitchen Design Store
Administrative Offices
Outdoor Kitchen Indoor Showroom
1456 Highland Ave. (Rt 10),
Cheshire, CT 06410.
Phone: (203) 250-1030
Fax: (203) 250-1852
---



Carefully Cultivated
Casual Living, November 5, 2015

The mobile outdoor kitchen is ideal for the Greenwich Country Club to accommodate various poolside functions and groups of any size. Outdoor kitchens are not booming just in the residential market. Hospitality and commercial properties such as hotels, luxury resorts, golf and country clubs, restaurants and other venues are also jumping on the bandwagon. Click here to read the article.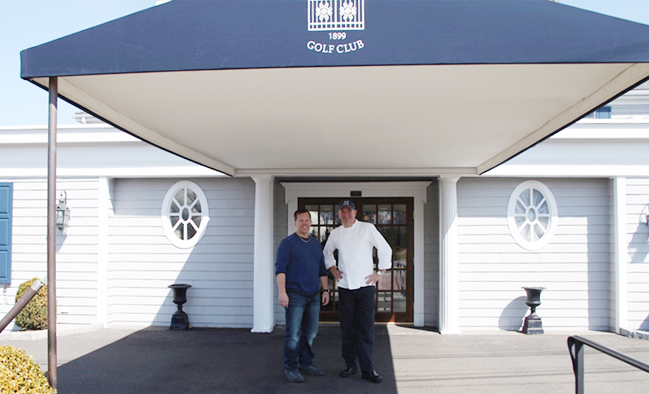 KEVIN SULLIVAN 20 yr. EXECUTIVE CHEF salutes the passion and endless resourcefulness of Michael Gotowala Outdoor Kitchen Designer and founder of THE OUTDOOR KITCHEN DESIGN STORE. The artistic outdoor visual creation and the ability to make any rolling cart configuration allows us to prepare for any event our COUNTRY CLUB may host. I would recommend these versatile and outstanding looking carts for anyone wishing to host and entertain outdoors.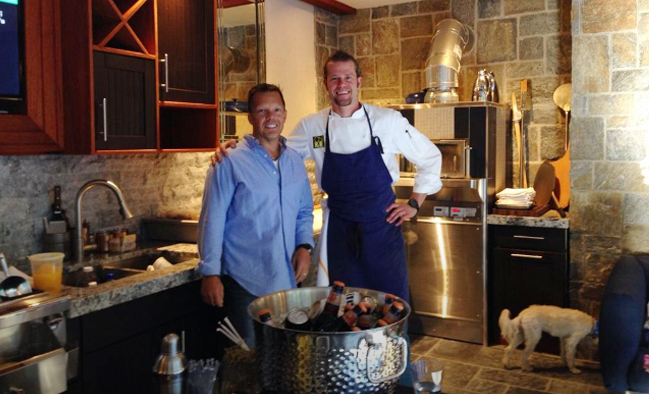 JT Executive Chef ON20 loves to cook outdoors with outdoor living fabulously designer Michael Gotowala.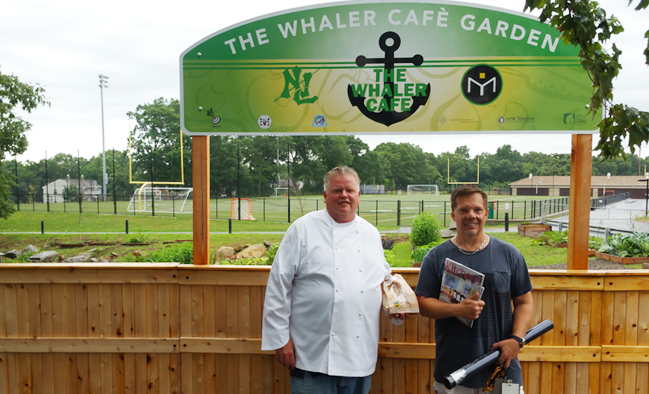 Outdoor Kitchen Fabulous Designer Michael Gotowala donates design time and expertise to help Chef Tomm Johnson Culinary director at New London High School build an outdoor Kitchen for his students encouraging the many benefits of cooking outside. The project is at the onset of design and render if anyone has any interest in donating so the students can further develop THE WHALER CAFE GARDEN. By the way, The Focaccia bread the students made is incredibly delicious.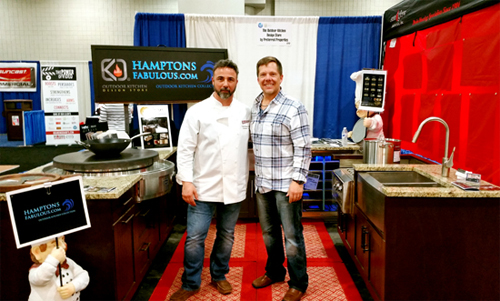 Outdoor Kitchen Fabulous designer Michael Gotowala and one of Anerica's best chefs - Vincent Barcelona.