When you decide to build an inground pool in your yard you also are initiating an elevated lifestyle that can be shared with your family and their friends. The epic swimming pool over the last 30 years has been earmarked of that being partnered with the most exclusive. If you were lucky enough to be privileged growing up with a pool as a kid that was living the life of luxury.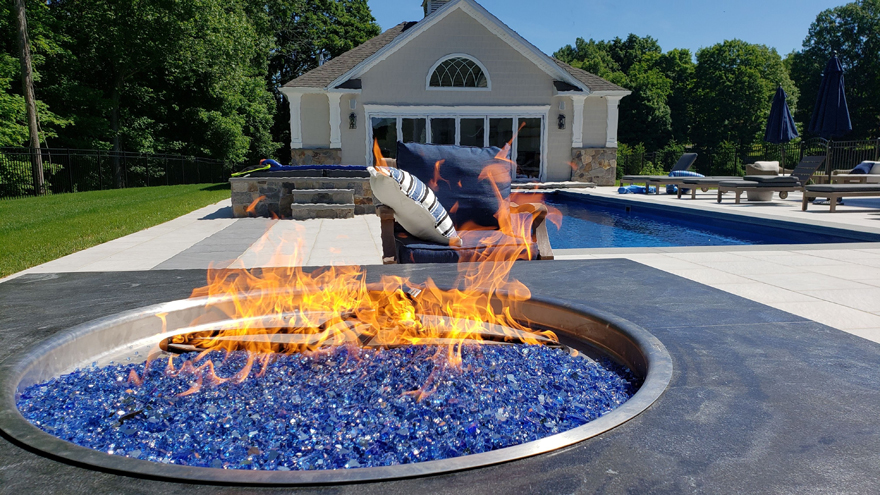 Pools are favored in a class of their own when it comes to the most desirable thing to have at home.
In today's new era of wanting to be at home the swimming pool is not a luxury desire but family lifestyle as more and more of Americans are finding ways to not only have a swimming pool in their own backyard but an exclusive resort like surrounding one of which you would find when you are on vacation.
Today's top notch pool builders are also notable outdoor living lifestyle creators. The backyard pool is now a total concept backyard complete with a pool, cabana, fire feature, outdoor living area, sit up bar and even an outdoor kitchen.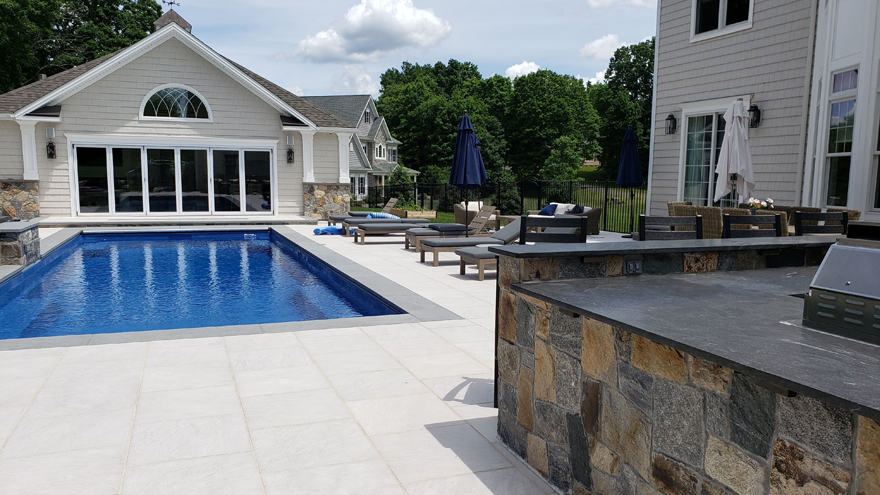 That's a whole lot of pool especially when properly illuminated to be shown off in the dark. There is so much value to this type of resort like setting that one could only imagine how your kids would feel about the whole concept that they now too can be part of. The manufacturers of pools which uphold associations for learning, continuing education, licensing requirements, know how and professionalism to keep the standards high and up to date on the latest trends in heaters, water features, covers, cleaning robots, pool features and more. A great association and set of higher standards which yield results that are well receipted by the pool manufacturers, pool builders, pool products personnel and homeowners. As you can see it is a win win when having a pool in your backyard.
So how does one go about choosing a pool or pool builder suitable for your backyard? There are several ways to look into a pool purchase that all lead to the same conclusion of a great day for you and your family when your pool is opened for the first time.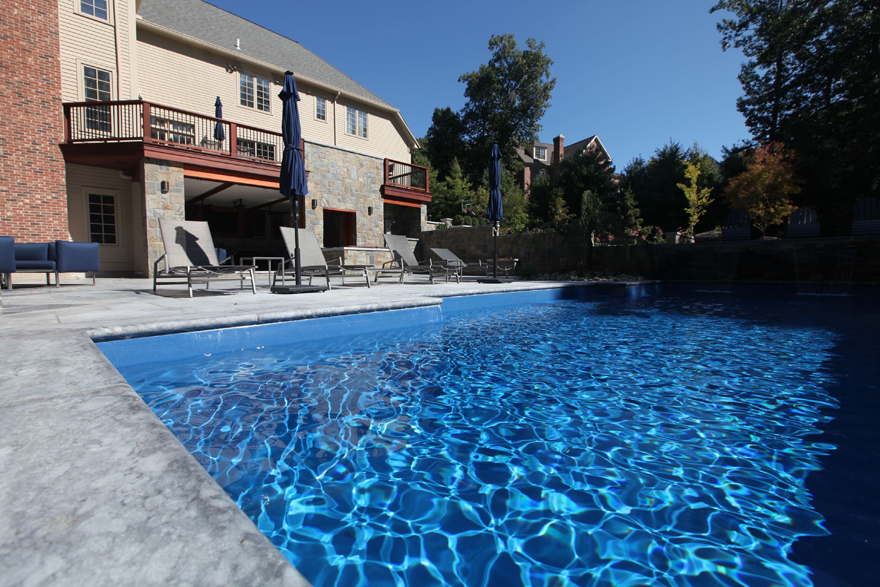 The first way would be to go to a pool store and look at their pool models, some of features they high light and talk to their install team inquiring to see some of their latest project pictures. If one really interests you perhaps make arrangement to see it in person.
Pool stores are a great place to start because you know they are vested in the industry and the pros are they specialize in the maintenance and after care necessary to keep a clean beautiful and sanitary pool environment. The cons are that they might not be more than pool builders in other words they may not put in the pool patio, water features, fire features, landscaping and lighting. So for them to handle a one stop shop approach it may cost a bit more or they options around the pool may be limited. All in all you will get a nice pool at a pool store bought price and have the options to outsource the rest of the yard after the pool is put in. The pool installation is about 50% of the job.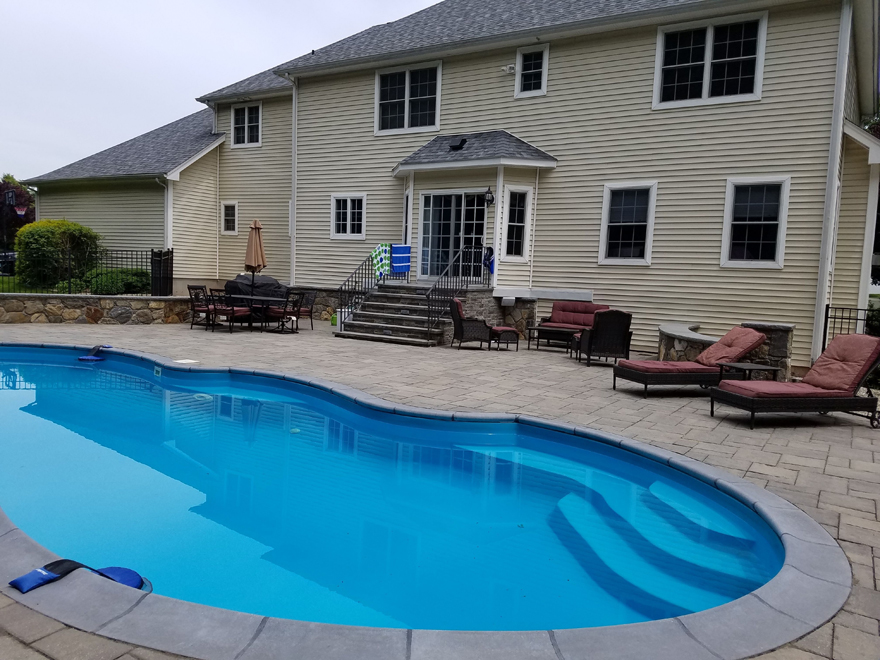 The second way to look yourself into a pool for your yard is to research pool models online and talk directly to the pool manufacturers themselves and discover how a pool is built at a factory under ideal conditions with superior levels of quality control and probably the best warranties in the industry both lifetime structurally and lifetime osmosis warranty. When referring to a factory built pool it is most likely referring here to fiberglass pools.
The fiberglass pool manufacturers pride themselves on some really great pool shapes, colors and depth configurations. It is a great pool ownership experience where the pros are that the pool body shape, configuration and size are predetermined, precise and pre built in the factory. The color palettes also give you an opportunity to see the same favored pool you chose to be viewed in another color.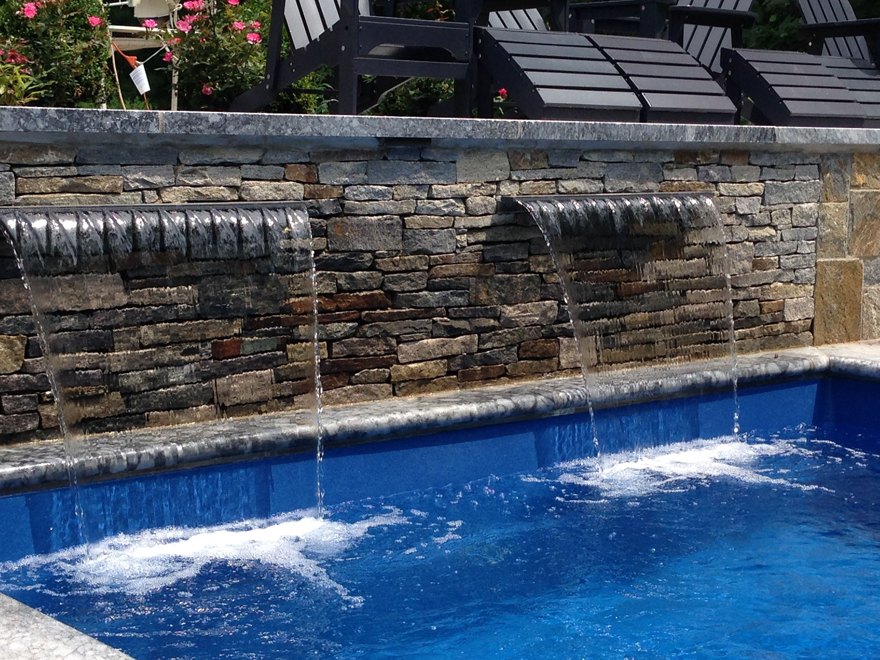 The installation process is streamlined because it it just that installation as the pool is built already and delivered from the factory so your pool builder can focus on installation. With such zero tolerances on a variety of pools its no wonder that the installers can learn so much more about the pool characteristics and fast track the installation.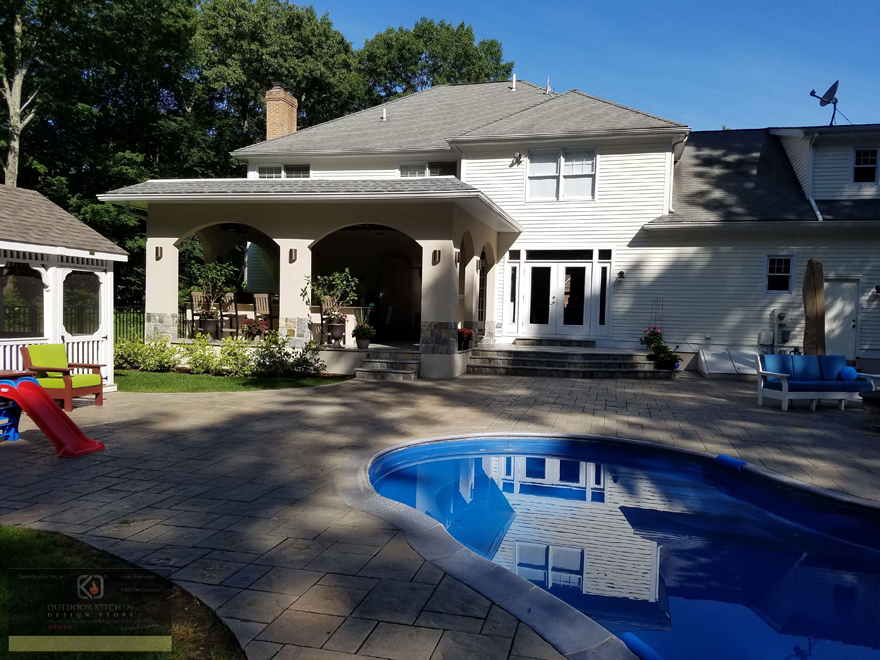 The manufacturers do a great job of aligning, training and networking chosen pool builders who all install similarly to the guidelines of the manufacturers. Those are some of the pros and a few more touch upon the talents of the installers as they can tend to their outdoor living components of the entire backyard. These outdoor living builders - hybrid licensed pool installers are quickly becoming the people's choice as homeowners desire the entire pool resort package.
Cons are some properties need even more customization. Access to the backyard where the pool is going sometimes limits the approach. Pool and spa combinations are limited to the predetermined size of the spas offered however, there are so many new models, features, colors and sizes you may not be able to narrow it down to just one. With the best colors and gel coat finishes in the pool industry I find it hard that you wont find a pool shape, favorite color, fitting size coupled by a lifetime structural and osmosis warranty that will elevate your lifestyle ten fold. You know a great pool when you see one.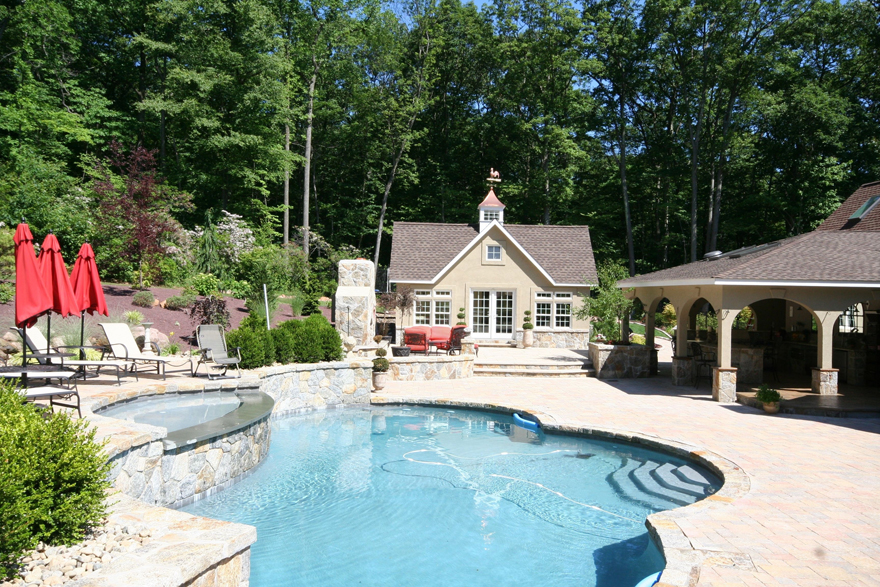 Finally the last and most prestigious way to pick out the perfect pool for your property is solely based on reputation and word of mouth by neighboring referrals acknowledging the recommendation of this "premier pool" builder as to a custom job either seen, owned or aware of their distinctive work. This is an elite group of guys mostly specializing in gunite pool construction.
These are the guys winning industry standard recognition with the ultimate projects and many of their projects cant be publicized or noted as the pool builds are for "A Lister" clientele.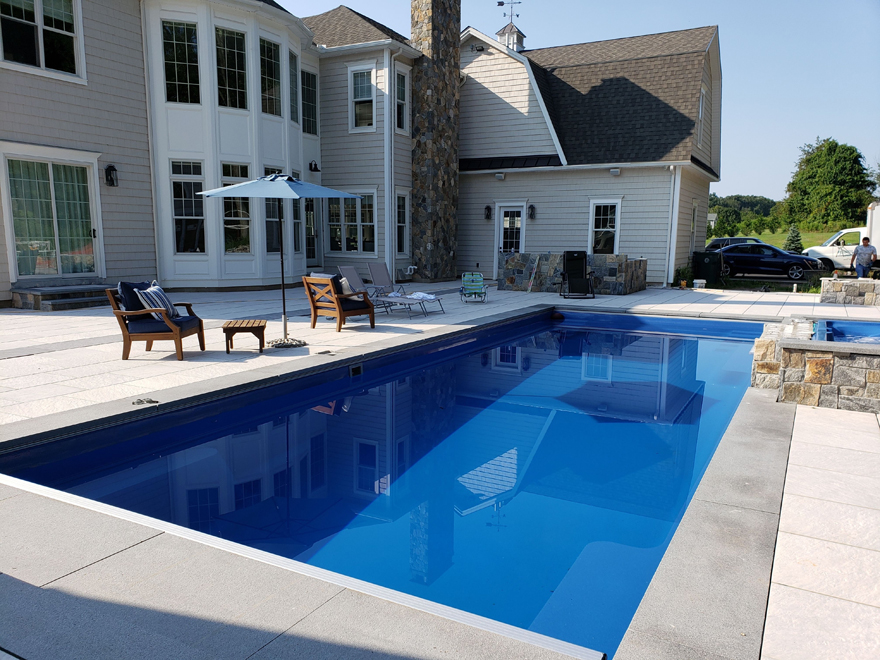 There is a premium for their expertise, vision and time. Their team approach is award winning and there is a lot to be proud of and the way the process goes may be like no other. The results are grande and the purchase price aligns with the extras. A superior pool resort like oasis will result. A rewarding lifestyle for sure. Lots of these projects are more amazing than you realize as our team can testify because our own Landscape, Masonry and Lighting teams are brought into the picture to design and build the surroundings.
All choices of "how to select a pool or pool builder" touched upon above are all successful in their own ways. Its up to you to find one that connects with your visual ideas in mind and aligns with a budget that makes the project realistic.
Outdoor Kitchen Fabulous Tip:
Plan ahead… way ahead as scheduling has to be one of the most challenges with all pool builders and tradesmen. Due to the site conditions, weather set backs and the nature of the project its inevitable time scheduling gets obscured as the season progresses.